Hotel offers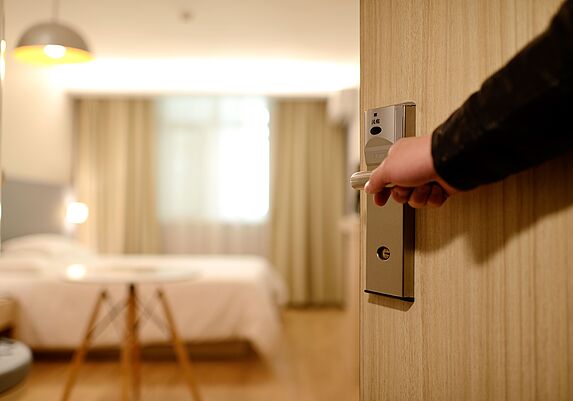 ---
A good night's sleep and a healthy runner's breakfast are important factors for a successful finish at the BMW BERLIN-MARATHON. The right hotel will offer both, and if they also act in a sustainable manner, all the better.
---
Choose environmentally friendly hotels
As the organiser of the BMW BERLIN-MARATHON, SCC EVENTS is always focussed on making our events as environmentally friendly as possible.

In the run-up to the event, every participant can contribute to this.
In addition to climate-friendly travel to and from the event, everyone can also help keep the ecological footprint to a minimum by choosing sustainable accommodations.
Choose resource-friendly accommodations
Hotels that act in the interest of the environment distinguish themselves, for example, by saving electricity or covering their energy needs with renewable energies or by offering their guests climate-friendly means of transport (e.g. through in-house bicycle rental).

The use of regional products and the economical use of water are also important.
In alignment with our Green Line, SCC EVENTS supports such accommodations.