Finish
Showers and changing tents will be available
Showers with warm water will be available for you in a designated area.

Medal

You mastered the 42,195 km? You deserve a medal!

---

Medal engraving

You would like to immortalize your finish time on your medal? There is a booth in the finish area where you can have your medal engraved.

This great service:

is bookable with the registration. The purchase is noted on your bib number and you can make use of the service after the race.
only costs 12 Euros after the race (cash only).

Massages in the finish area

Opposite the "Reichstagswiese" is a comprehensive massage service for all participants (free of charge). Numerous busy hands will loosen your tiered but brave muscles.

That won't change anything about your aching muscles the next day.

Here's how you get your well-deserved certificate:

after the race online on the BMW BERLIN-MARATHON Inlineskating website you can download your certificate within the results list

Your time is incorrect or missing:

Has your chip been attached properly to your shoe laces / ancle?

In case you did and there still is some mistake, we ask you kindly to fill out the following form.

Please consider that it might take a bit since we have to thoroughly check your case. We will get back to you as soon as possible.

According to the WKO/DRIV rulebook an age group ranking will be compiled in the category "fitness" (block B, C etc.) only and according to the gross times.

The winners of each category will be awarded with a free start for the upcoming year! In January further information regarding the registration will be send via email.
Chip Return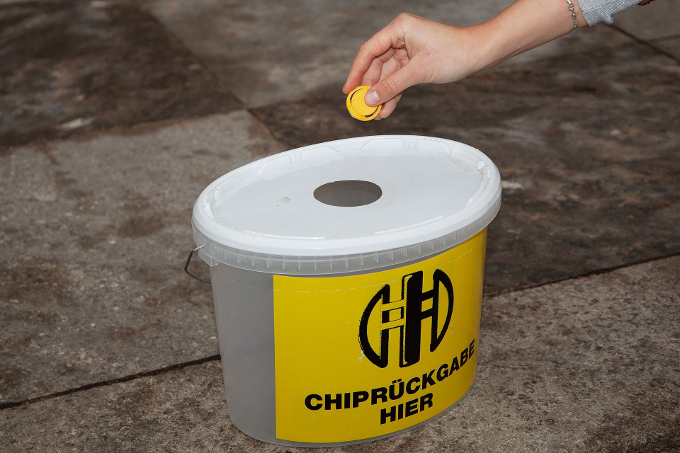 Please return your rented ChampioChip after the race. There will be mobile chip collectors in the finish area.