Kids Skating
Up-to-date information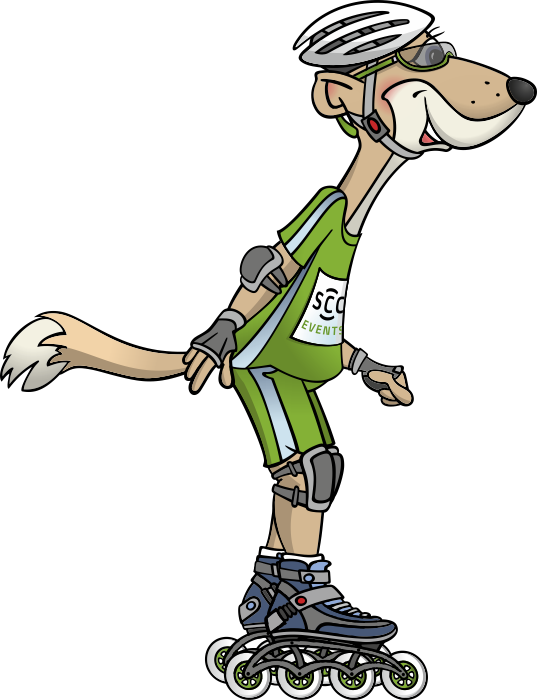 Kids Skating - especially fast on wheels!

If you want to really step on the gas, then KidsSkating is the place for you. As part of the BMW BERLIN-MARATHON Inlineskating, it's happening on September 23, 2023 on the home stretch of the original course at the Brandenburger Tor!
Don't miss out on this highlight. There are competitions for children and young people up to the age of 16. And for those who don't yet feel confident on their skates, there will be loving support from our rolling helpers, if needed.
Looking for some high speed, fun and action?
Then Kids Skating is just what you need! At the BMW BERLIN-MARATHON, the focus is first on the kids and youth. Inline skating is simply fun, especially when you can skate with others your age. Anyone can participate – from beginners to experienced skaters, you are all welcome! The only requirement is that you like to have fun on wheels – and you should know how to brake. Races range from 200 meters to 3.000 meters depending on age group. If you want to try skating without any race pressure, you can participate in the category "Beginners."
New: points for your booklet
You will also be rewarded for your efforts on wheels. Just have each race stamped in your booklet and send it to us at the end of the season. Great prizes are waiting for you!
Age groups and distances
The following distances are open to boys and girls:
Inline Skating
Beginners – up to 6 years: ca. 200 meters
School Kids C – 7 to 8 years: 500 meters
School Kids B – 9 to 10 years: 1,000 meters
School Kids A – 11 to 12 years: 3,000 meters
Cadets – 13 to 14 years: 3,000 meters
Youth – 15 to 16 years: 3,000 meters
Roll sizes:
Beginner: 80 mm
School Kids C: 84 mm
School Kids B: 84 mm
School Kids A: 90 mm
Cadets: 100 mm
Youth: 110 mm
---
"Beginners" can join in the fun without any race pressure. Everyone is a winner and will compete with the number 1 bib and receive a medal and certificate at the finish. Kids up to age 16 can participate as "beginners."
Registration & start number pick-up
Registration and start number pick-up is possible on site up to 30 minutes before the start.

The registration fee is 5,- Euros per child, payable on site.

Registration forms are available on race day or online and should be handed in on site before the event. Please do not send via e-mail or fax!
Bib numbers should be attached vertically on the right thigh.
---
Safety
A helmet is obligatory for all kids, for the inline skating races wristguards are mandatory as well. It is also recommended to wear protection for elbows and knees.
How about... ?
Date: April 2, 2023
Venue: HALF MARATHON EXPO, rolling field
Course:

Inline Skating Beginners: ca. 500 meters
Inline Skating School Kids: ca.1.000 meters
Inline Skating Juniors: ca. 2.000 meters
Scooter: ca. 500 meters

Starting time: 1:00 p.m
Registration: only on site until 30 minutes before the start